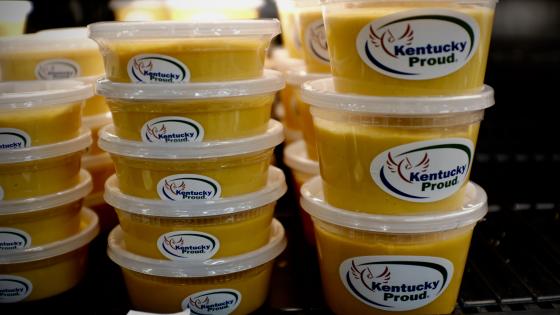 Things to know about
Marketing
With the local food movement on the rise, it is not a shock to say that restaurant chefs prefer local and farm-fresh products. Wholesale buyers and grocers also show support for local farm vendors and are interested in selling local products in their stores. However, not all restaurant clientele or grocery store shoppers place the same value on local food. To help consumers understand why local food is important and what local food actually is, farms are asked to supply information about their products, how they were produced, and possibly a short description of the farm history with a picture to use for displays. This can help bridge the gap some consumers may have about local food and why it is important to support local farmers. Below, we have provided examples of producer's signage in local grocery stores. 
Grower Profiles in Good Foods Co-op
make a huge impact on consumers. By reading the profile, consumers can become familiar with the human face behind a product and where the product is coming from. Consumers love making these kinds of connections, which makes marketing so important! 
A tool we like to recommend to growers and producers is the Kentucky Department of Agriculture's Promotional Point of Purchase grant. The POP grant can be used to cost-share some of the marketing work you do! Below is an example of the POP grant being put to use.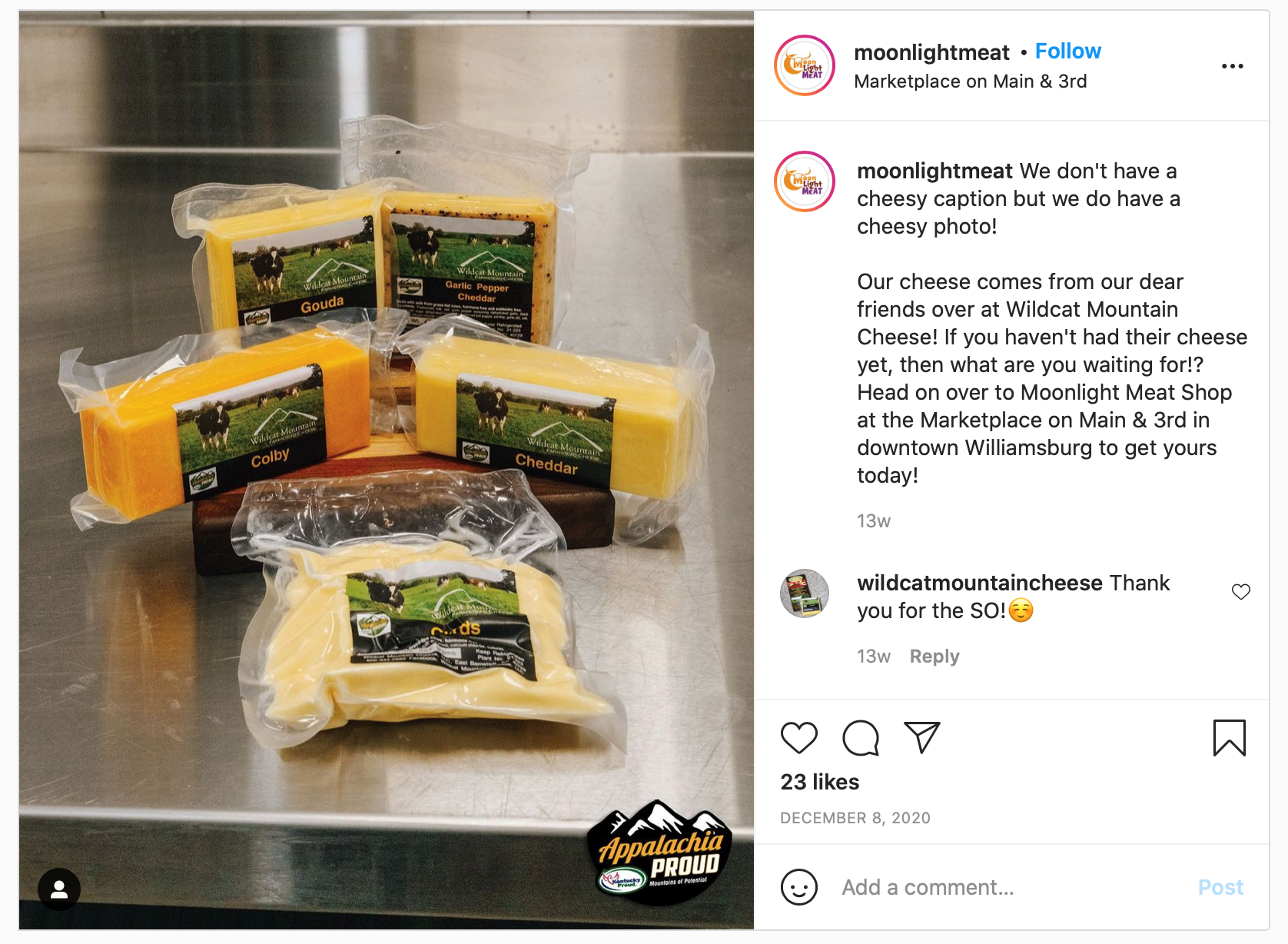 Helpful Marketing Resources
Find helpful marketing resources below:
What is our message?
What would we like consumers to know? Are their growing practices we would like to associate our farm with? If your farm KY Proud, USDA Organic, or Non-GMO it is important to communicate this to customers. These attributes can be and are important to consumers, so it is important to market your product with that in mind. Think about the emotions and ideas you want consumers to associate with your farm and products and market them.
Who are we selling to? 
A grocery store's customer base will be vastly different from a restaurant and marketing materials will need to be designed to suite the particular channel your products are in. Be sure to do your research and find out which marketing tactics work best for each buyer. We can provide some insight, but it can make a grower more knowledgeable if they complete this research on their own.  Below, we have a featured publication on making the pitch to retail outlets about carrying your farm's products.
MarketReady's
Best Practices
for success
Know and understand your customer base. Be familiar with the marketing strategies that work best with them. 
Present information and informative materials in a simple and clear fashion. 
Be aware of promotional opportunities and materials you can use to market yourself. 
Get involved in your community to market your brand/products. 
Host buyers at your farm so they can get a better idea of your products/brand, growing techniques, and important points you are selling on. 
Become familiar with grower organizations which can provide assistance (Kentucky Vegetable Growers Association, Kentucky Blueberry Growers Association, Kentucky Cattlemen Association, Kentucky State Horticulture Society, etc.). 
Know it's not always possible for a retailer to mention products by name.