Welcome to the MarketReady Producer Training Program. We help growers and producers prepare themselves to sell in larger markets such as restaurants, schools, grocery and retail outlets, wholesale distribution, etc. It is important for growers and producers to be prepared to meet the needs of buyers in these marketplaces because their needs and requirements can differ from the needs of customers in the direct-to-consumer marketplace -- so we are here to help with that! Buyers in these markets need their suppliers [that's you -- growers and producers!] to manage their own food safety, insurance, product quality, traceability, and much, much more. MarketReady addresses these needs and seeks to educate Kentucky's growers and producers about how to succeed in these types of marketplaces. 
Our training is based on the best business practices identified by buyers in these market channels who are actively seeking to engage local food suppliers. MarketReady helps growers and producers selling fruits and vegetables, dairy products, meat cuts, value-added products, etc. create a successful business strategy and explore these types of marketplaces.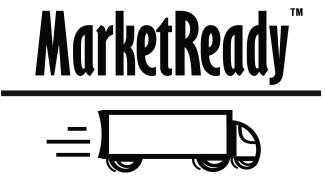 Want to check out what's happening?
Want to know more about us?
Head over to our About Us & FAQ page...
to learn more about our program & what we do.
Or check out the people behind the programming here...